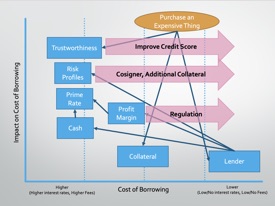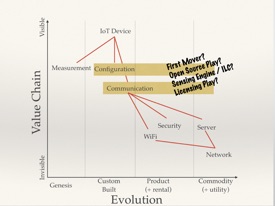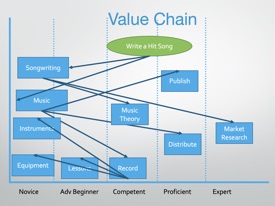 Building products for a changing market can be challenging. Figuring out what users need and what they'll pay for runs into the tactics of how you build it and how you compete in a market where your partners can suddenly become your competitors.
Mapping Mondays builds on the work Simon Wardley has done in strategy and mapping and offers short, impactful videos covering topics and strategies from Wardley Mapping as applied to real-world clients through our consulting work since 2015.
Interested in learning more? See the presentation we gave for Red Hat on Strategic Play with Wardley Maps or this talk from Lean Agile Kansas City on Defending Commoditization. And if you want to bring this to your own organization, contact us today at hello at coryfoy.com to find out more about our consulting and training options available to help you and your organization have better insights into your market and competitors.
All Mapping Monday Posts